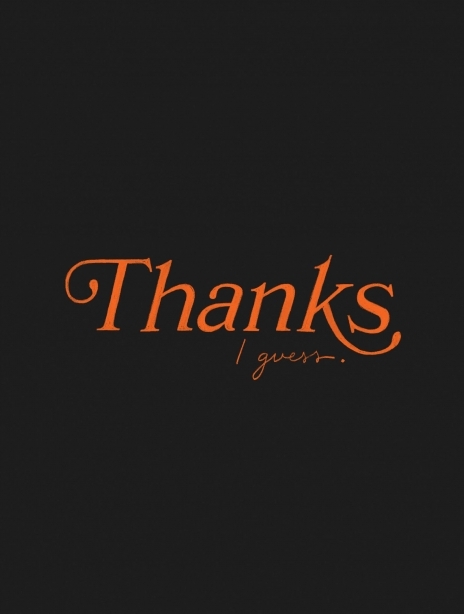 Thank You card
Show your appreciation by sending them this thank you card.
...
Available as a postcard and greeting card, this thank you card is blank inside so you can personalise it with a message of your own. All our cards are printed with premium paper with a glossy finish.
Personalise
Free worldwide delivery
Worldwide delivery with Royal Mail 1st Class Post.
Order by 3 pm and we'll post your card the same day.
Royal Mail 1st Class aims to deliver the next working day including Saturdays.
What people say about us
Over 60,000 5 star reviews
It's so easy to send little notes to family to let them know you are thinking of them. I love the easter and Christmas postcards for my granddaughter
JACQUELYN, UK
TouchNoter for 8+ years.
I use TouchNote to keep my mum in touch with moments in my life. She doesn't "do" technology, but TouchNote means I can send her the highlights and she just loves receiving her postcards.
JAMES, US
TouchNoter for 5+ years.
So easy to upload photos and send cards. Constantly getting me out of trouble and also adds a personal touch.
LEO, UK
TouchNoter for 3+ years.
We print and post your items from the UK, USA, Netherlands and Australia, so delivery times can vary slightly. On workdays, we dispatch within an hour of you creating the order and you can follow the progress on your 'order history'.
As we post using local postal services without tracking, it is not possible to choose a specific delivery date and time. However, you can schedule a postage date and estimated arrival date. To do this on our desktop version, it is on the tab next to your addresses.
Please note that the date you choose is when your order will be posted, not the delivery date, so if you'd like to schedule something for a special occasion, keep our delivery times in mind. Also, if your order is set to post on a weekend or bank holiday, it will be posted the next working day. You can see the estimated delivery time when you select the address before checkout.
We will let you know once we receive your order and also once it's posted. But unfortunately, cards are unable to be tracked after they're posted.
That depends on which type of card you send! We send postcards the traditional way: photo on the front, message and address on the back, and with no envelope. We send greeting cards in an equally traditional way: in a beautiful envelope.
In some regions, we offer XL postcards; these are slightly larger and do come in an envelope.
It's up to you! Your name will only be included on your card if you add it. We won't automatically include your name or address on any part of the card.
Yes, they do. Photos should be at least 1000 x 760 pixels to come out looking lovely, but we recommend using much bigger photos if you can.
If your image is too small, it'll look grainy on the printed card. Standard photos from modern phones and cameras work fine!
If you click on your photo and select 'properties', you can check the resolution. Once you've uploaded your photo, you can resize and rotate it. This means you can use both portrait and landscape photos on your cards.
Our maximum resolution is 300dpi.